E-Resources Overview
On top of printed collections and on-site facilities, the Library provide a range of tools and electronic resources designated for remote access. This is to ensure that learning and research activities can be supported both on- and off-campus.
The tutorials below serve as an overview on how to effectively utilise the electronic resources available through the Library website:
Discovery Search
The Discovery Search function brings together a full range of resource types matching the search terms: books and book chapters, journal articles, reviews, encyclopaedia entries, etc. Begin a Discovery Search here or directly from the Library website homepage. Search results can be refined and organised as demonstrated below: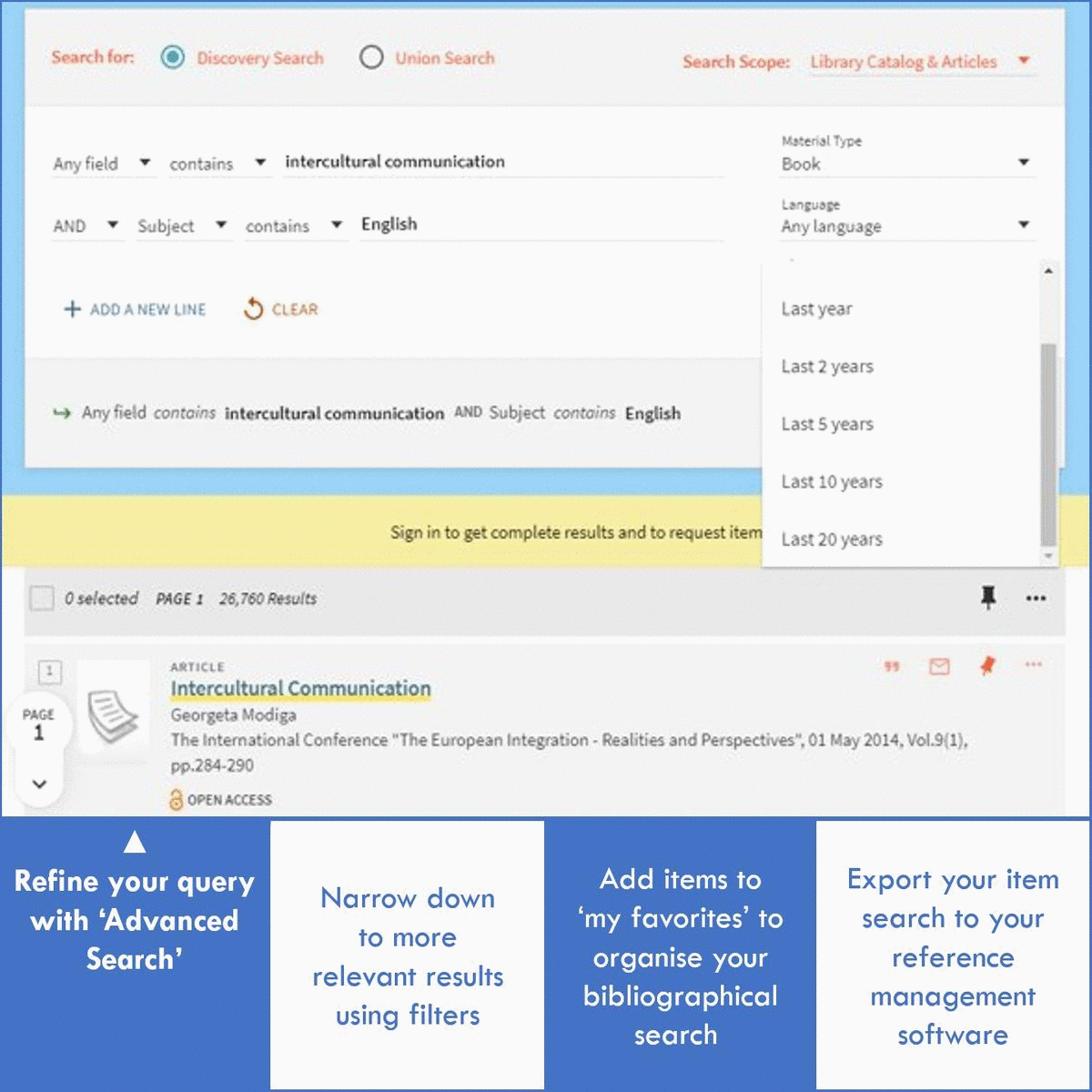 A more detailed guide on using Discovery Search can be found here.
Subject Guides
Library resources under a specific discipline are compiled in each subject guide for one-stop access, providing easier navigation in resources for the same subject. They can be accessed under the 'Subject Guides' tab on the website menu. Some of the features include: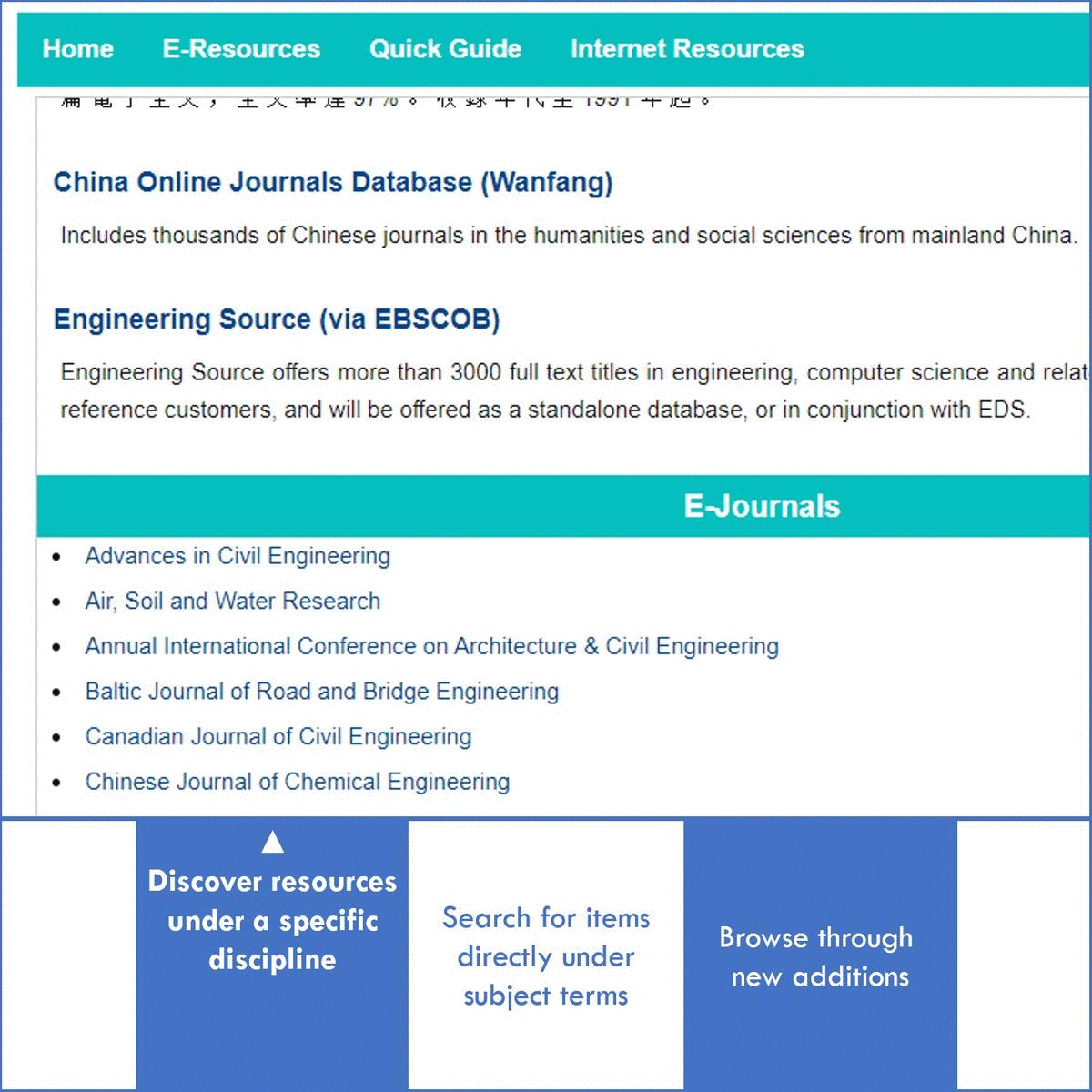 Accessing Electronic Resources
Full lists of electronic databases, journals, and book libraries can be found under the 'E-Resources' tab on the website menu. For assistance and enquiries in accessing and using specific resources, please do not hesitate to contact the Library by phone, email, or in person during office hours.
When you access electronic resources of the Library off-campus, you will be prompted to enter a user ID and password as part of the authentication process.
For students, the user ID is identical to the student ID, and the password is the same as the student email password. Student email passwords can be reset through the 'Forgot Password?' page under the Student Email System log-in page.
For staff members, the user ID and password are the network ID and password respectively, i.e. the ones used to log on to office computers.
If you are unable to authenticate yourself, please ensure that you have the correct ID and password, and contact the Information Technology Services Office (ITSO) where assistance is needed. Should the problem persist, please contact the Library circulation desk and provide details of the situation for follow-up actions.