User Guide – Copy and Print
A. Library Printing Service
The Library provides photocopying and printing services for users. While there are four photocopiers/printers which support printing in A4 paper size and offer facilities for text enlargement or reduction, two of them (Console 2 and Console 3) support printing in both A4 and A3 paper size. All of them are operated by Standard Octopus cards and can be used for single- / double-sided printing as well as color printing.
B. How Can I Use Library Printing Service?
B1. Session I : Modification Under Computer Panel
In the printer session, please select either "Console_4471″ or "Console_5571", then select "Printer Properties"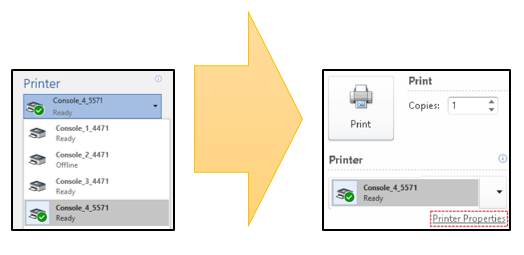 Select "Secure Print", then select the "Setup" button. Input your OWN User ID and Secure Print Passcode, then select "OK" and exit the "Printer Properties", modify another printing setting as user want, then select the "Print" to print out the document. After selecting "Print" button, user should come to photocopiers/printers to continue next step.
Note:Enter your OWN wording in User ID box for your identification. The Secure Print Passcode should be in numeric format.
B2. Session II : Printing document through Payment Station Panel
User should come to photocopiers/printers and select "Secure Print" on "Payment Station Panel"

Select "Use Octopus", insert your "Octopus Card" into "Payment Station"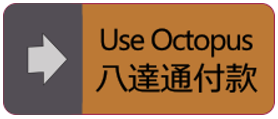 Press "Secure Print", Select "Your Own User ID" and press "Job List…"

Enter your OWN "Secure Print Passcode"

Check your documents in the job list, Select "ONE / ALL Document" and press "Print"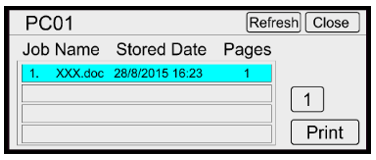 Press "Print completed" to pay, eject Octopus card and take printed doc. before leaving.