Web OPAC - Basic Searching
It provides you with a quick search for library items by one of the search options available below and / or different criteria for limiting your search, e.g. by Format, Collection or Year.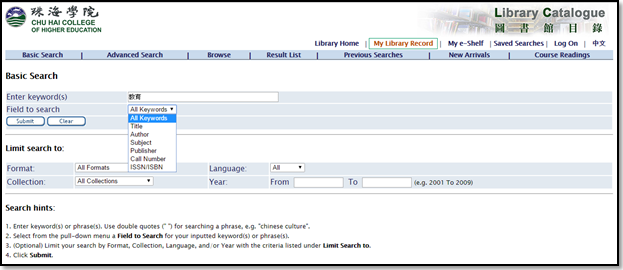 Search Results
Once the results are displayed, click on (preferred) title to verify bibliographic data and availability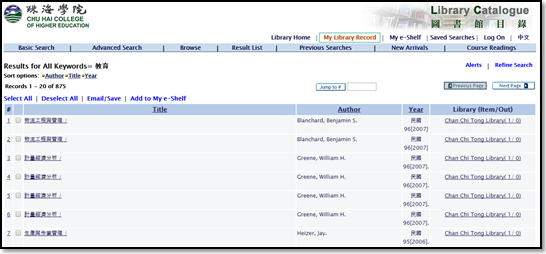 The bibliographic details of the book are displayed. To verify the availability, Click "Holdings → Where is it?"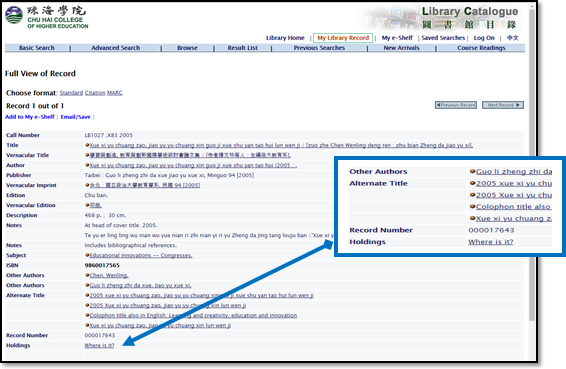 The bibliographic details of the book are displayed including the call number, location and status of the book (e.g. available)